Our Board & Staff
Staff
The Trust Fund is staffed by an Executive Director, a Grants Manager, and an Administrative Assistant.
Roger Sherman – Executive Director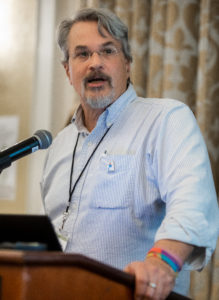 Roger Sherman is the Executive Director of the Idaho Children's Trust Fund, which is also the state affiliate of Prevent Child Abuse America. Under Roger's leadership, the Trust has greatly expanded its efforts to prevent child sexual abuse, introduced new ways of preventing Shaken Baby Syndrome, and engaged educators and others around trauma-informed care and strengthening families. He has worked with schools and other organizations statewide in his current role and previously as a community organizer from 1979-2007 when he started at the Children's Trust. Roger has presented at service clubs, classrooms and conferences throughout Idaho and nationally. He is married to Cathy Sherman and has three daughters, Elia, Hallie and Deana.
Roger.Sherman@ctf.idaho.gov
Phone: 208-386-9317
Kim Hemmert – Grants Manager
 
Kim started as the Grants Manager for the Trust Fund in August 2021.  She completed her practicum at ICTF while pursuing her master's degree in Social Work from Boise State University and has returned to join the staff. Her previous experience with Head Start and Early Head Start helped her understand why healthy brain development and attachment is so critical in the early years of life. She was a foster parent for the state of Idaho for six years. During that time, she had many opportunities to collaborate in the reunification and adoption process. While serving on the Keeping Children Safe Panel, she assisted in making recommendations to legislators regarding children in foster care. It became clearer to her that kids need a safe, stable, and nurturing home in order to thrive. Kim is married and has two beautiful children. She likes Zumba, yoga, listening to audiobooks, and volunteers at the Boise Little Theatre. She is passionate about the wellbeing of children and families as well as eliminating food waste.
kim.hemmert@ctf.idaho.gov
Phone: 208-386-9317
Taber Martin – Administrative Assistant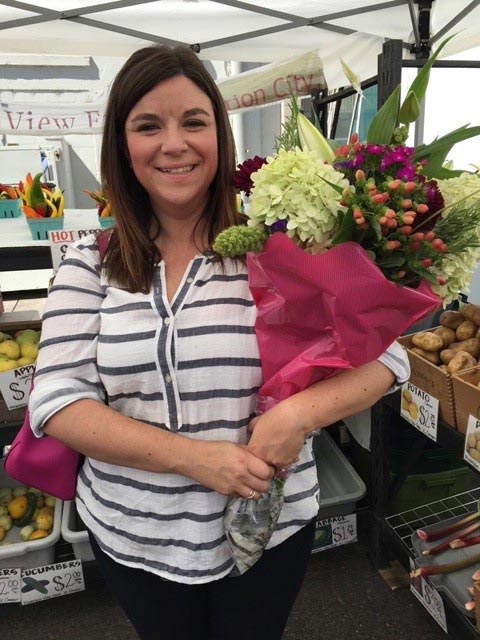 Taber is a Treasure Valley native who graduated from the College of Idaho. She loves being involved in meaningful organizations and is passionate about strengthening families in her local community. Taber has a sweet daughter, Eloise. In her spare time, she loves reading, spending time outside chasing Eloise, and binging reality tv.
Aspen Arnold – Eastern Idaho Community Resource Coordinator
Aspen started with ICTF as a Community Resource Coordinator in October 2022. She graduated from Utah State University in 2018 with a BS in Anthropology where she felt a pull to work with non-profits. She started gravitating towards youth and advocacy after working with a women's shelter in Utah. In 2019, she moved to Peru with the Peace Corps to work in youth development in rural communities. She moved back home to Salmon, Idaho to be with her family during COVID, getting a job as an SA Advocate with The Mahoney House. She learned about The Idaho Children's Trust Fund through her work in Salmon and was inspired to work with community partners all over southeast Idaho. She enjoys woodworking, reading, and hiking with her dog.
KJ Brant – Northern Idaho Community Resource Coordinator
KJ, a native of Montana's Flathead Valley, has a deep love for nature and outdoor activities. With 24 years of experience in servant leadership roles, primarily for nonprofits, she is an impassioned victim advocate. Over the past 17 years, KJ has provided support to individuals and families navigating complex domestic and legal situations arising from their involvement in the child welfare system or other adverse life experiences. She has overseen a court advocacy program, leading a team of 150 members who investigate cases, determine the best interests of the child, offer court recommendations, and facilitate access to services. Currently, she focuses on strengthening families and preventing child abuse and neglect through various programs.
Diversity and cross-cultural exchange hold immense value for KJ. Her extensive travels, including owning a home in Costa Rica, have fueled her appreciation for intimate conversations and experiences with people she meets along her journeys. By building relationships locally and globally, KJ gains a more comprehensive understanding of family adversity and resilience. She is an enthusiastic learner, continually expanding her knowledge through ongoing education and practical experiences in areas such as servant leadership, child welfare, mental health, trauma-informed strategies, and more. KJ's dedication extends to her personal life as well, where she cherishes her marriage to John Kempf and their four young-adult daughters, Alex, Torie, Riley, and Taylor.
kj.brant@ctf.idaho.gov
Board of Directors
The Idaho Children's Trust Fund is comprised of seven volunteers appointed by the Governor who represent different regions of the state. In addition, the board has three representatives appointed by the Attorney General, the Superintendent of Public Instruction, and the Director of the Department of Health and Welfare.
Richard Jurvelin – Region I, Coeur d'Alene

Richard served 26 years as a US Army officer and is now a realtor in Coeur d'Alene. With a vast experience of volunteer work in his community, he is currently Treasurer/board member of the Children's Village Foundation, board member of Lutherhaven Ministries, member and past president of Coeur d'Alene Kiwanis, and member of MOAA (Military Officers of America) and the American Legion. Richard has his captain's license and shares his love of boating by providing day trips on his houseboat on Lake Coeur d'Alene to local charitable organizations. He is married to Jill with whom he has two daughters and seven grandchildren.
Charlotte Watters – Region II, Lapwai

Dahlia Stender – Region III, Weiser
Dahlia Stender is the Department Supervisor and Chief Juvenile Probation Officer for Washington County Juvenile Probation in Weiser, Idaho. Dahlia has been employed with Washington County since 1998. She has been an active member of the Idaho Assoc. of Juvenile Justice Administrators and Idaho Juvenile Justice Association, where she has held various leadership roles over the years. She was recognized in 2011 as the District 3 Administrator of the Year and she was the recipient of the District 3 Commitment to Service Award in 2018 for IJJA. She is currently the Chair of the District 3 Juvenile Justice Council and a member of the Idaho Juvenile Justice Commission and the Idaho Council for Interstate Juvenile Supervision. Dahlia is married to Brian Stender and together they enjoy spending time with their three children, daughter-in-law and grandchild.
Sherry Iverson – Region IV, Boise
Sherry Iverson has worked at St Luke's Children's as the Director of Patient and Family Support Services for over 35 years. Sherry is the Executive Director of the Idaho Chapter of the American Academy of Pediatrics and works with over 140 pediatricians around the state advocating for children in all areas from public policy to insurance coverage. She has been an adjunct professor at BSU for over 12 years and enjoys working with college students who keep her involved and current.
Sherry is a native Idahoan and her father served in the Idaho Legislature and was a lobbyist for many years. She has fond memories of sitting in the Capitol watching and learning what it means to advocate for kids. Sherry and her husband, Jerry, have been married for 46 years with two wonderful daughters, two sons-in-law and a new grandson which is making retirement look very exciting. Sherry has worked with Roger and the team on many issues from the crying plan to blue ribbon week. She is very excited to serve on this board to help ensure that all children can reach their full potential.
Jill Andrus – Region V, Jerome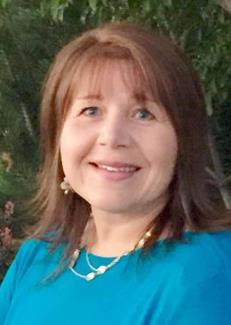 Jill is a Teacher of the Visually Impaired for the Idaho Educational Services for the Deaf and Blind, Outreach Program. She has the great opportunity to work with students from birth through age 24 and their families. Prior to joining IESDB, she worked as a Developmental Specialist with the Idaho Infant Toddler Program working with children, birth to 3 years old, with special needs. Jill is also a facilitator for the Darkness to Light child abuse prevention program. She has a Master's Degree in Early Childhood Special Education from Idaho State University and a Master's Degree in Vision Impairments from the University of Northern Colorado. Jill lives in the Magic Valley with her husband, Drae; and they are blessed to be the parents of 6 incredibly awesome children. In her spare time, she is a band mom, a football/wrestling mom, a choir mom, a baker, chauffeur, and a very proud Marine MoM.
Brenda Stanley – Region VI, Blackfoot
Board Chair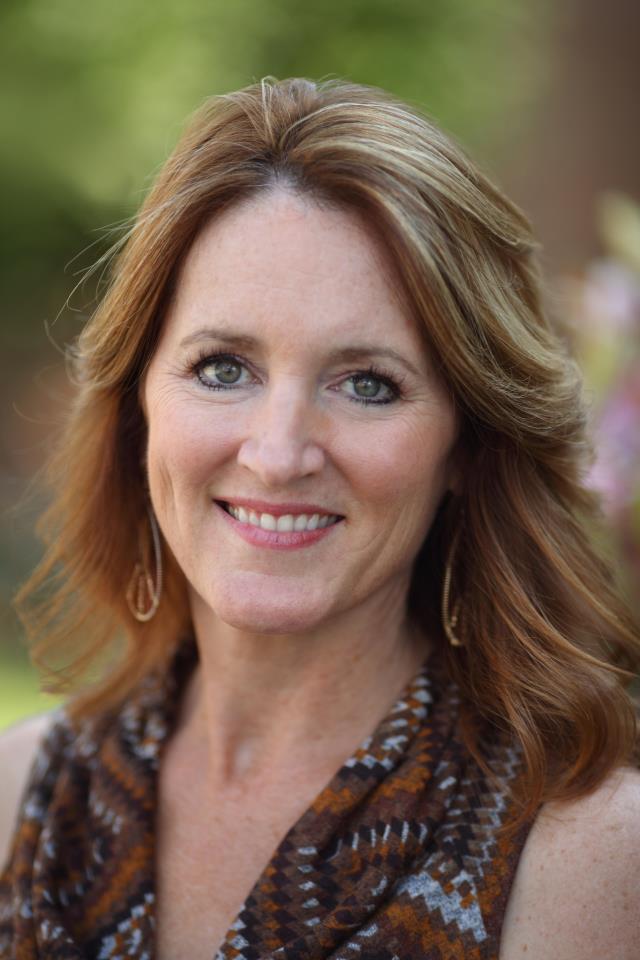 Brenda Stanley has spent over two decades as a television news anchor and reporter in Eastern Idaho. She holds an MBA in healthcare administration and has also held positions as Director of Public Relations and Marketing for Portneuf Medical Center and Eastern Idaho Regional Medical Center. She is a graduate of Dixie State University and the University of Utah. Brenda is now a full-time writer and the author of eight books. She is the mother of 5 grown children, including two sets of twins, and a grandma of eight. Brenda and her husband Dave, a veterinarian, live on a small ranch near the Snake River in Blackfoot, where Dave is convinced, she is starting her own petting zoo.
Teena McBride – Region VII, Idaho Falls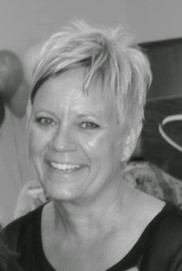 Teena was transplanted at the age of 8 to Idaho, she is originally from Matt Dillion's hometown of Dodge City Kansas.
She has raised 4 children and assisted raising two stepsons in Idaho Falls. She is the Nana to 18 grandchildren ages 4-24 and the Great G-Nan to two little girls.
Her career has been spent working for local non-profits in the Idaho Falls area; Idaho Falls YMCA and the Development Workshop. She is currently and has been the Executive Director of the Domestic Violence & Sexual Assault Center for 27 years, she has spent the past 30 years assisting victims of domestic violence, sexual assault and child abuse.
Teena is an active member of the Idaho Falls Civitan Club. She has served as President elect, President and Past President of the IFCC and is a part-time member of the Idaho Falls Exchange Club. She has served on numerous boards and advisory boards at both the local and state level.
In 2019 she was nominated as one of Eastern Idaho's Most Influential Women.
She enjoys anything on the water and relaxing in the outdoors.
Cheryl George – Attorney General's Office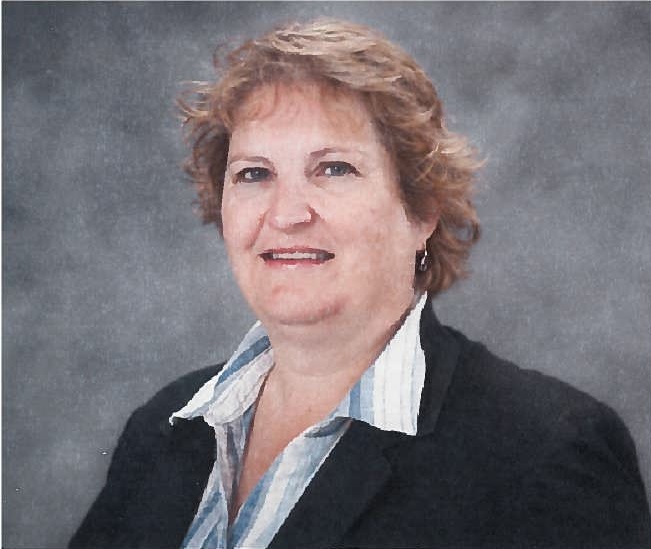 Cheryl George is Deputy Attorney General for the State of Idaho and is assigned to the Public Employee Retirement System of Idaho (PERSI). Cheryl has been a deputy for almost 14 years and at PERSI for almost 5 years. Cheryl's role at PERSI is to advise PERSI and its Board of Trustees and is responsible for overseeing all legal issues and activities that impact PERSI. Cheryl worked in private practice in Idaho and overseas in the Commonwealth of the Northern Mariana Islands as a Special Assistant Attorney General and as Corporate Counsel for a multi-national corporation. Cheryl received her Juris Doctorate from Gonzaga University and LL.M. in Taxation from the University of Florida.
Shannon Dunstan – Department of Education

Shannon Dunstan is the Result Driven Accountability and Early Childhood Coordinator for the Idaho State Department of Education. Shannon has worked at the Department of Education since 2010. Before joining the Department of Education, she was a business owner and Special Education Teacher supporting families and children with disabilities since 1991. Shannon holds a Masters of Social Work, will complete a Masters of Education Leadership in May 2018 and is currently enrolled in a doctoral program at Boise State University. Shannon represents the Superintendent of Instruction on the Idaho Children's Trust Fund board since 2011.
Jen Haddad – Department of Health and Welfare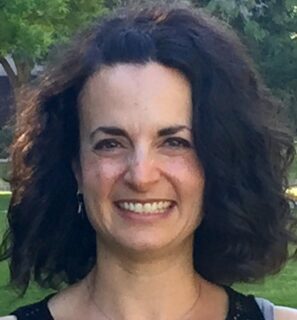 Jen serves as the Program Manager of the Service Integration Bureau at the Idaho Department of Health and Welfare. Her responsibilities include overseeing the 2-1-1 Idaho CareLine, Resource and Service Navigation program, as well as supporting and providing services to kinship families. Prior to joining the Department of Health and Welfare in 2015, Jen spent 11 years working with the Friends of Children and Families, Inc. Head Start/Early Head Start program, where she served as the Family Services Manager. In that role, she managed family engagement and services, eligibility, recruitment, selection, enrollment, and attendance for all program participants. Jen graduated with Honors from the Albertson College of Idaho. Throughout her career, she has been dedicated to improving services and outcomes for children, youth, and families involved in child and family-serving systems. During her free time, Jen enjoys traveling, exploring new places with her husband, and immersing herself in the great outdoors.
---
Idaho Children's Trust Fund
P.O. Box 2015
Boise, Idaho 83701
ph: 208-386-9317
fax: 208-386-9955