Contact
The Idaho Children's Trust Fund staff is available to answer your questions on weekdays from 9 AM-5 PM.
Contact us for further information on how donations are used, how to contribute, how your organization can apply for grants, or how you can help reduce abuse and neglect.
Contact Information:
Phone: 208-386-9317
Roger Sherman, Executive Director
Roger.Sherman@ctf.idaho.gov
Kim Hemmert, Grant Manager
kim.hemmert@ctf.idaho.gov
Taber Martin, Administrative Assistant
Taber.martin@ctf.idaho.gov
For Immediate Assistance or Access to Resources Call: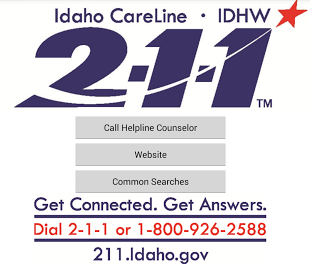 Donations and All Other Correspondence May be Mailed to:
Idaho Children's Trust Fund
P.O. Box 2015
Boise, Idaho 83701
Physical Address:
304 W. State St.
Boise, Idaho 83702
Thank you for your help and support!