Child Abuse Prevention Month
April is Child Abuse Prevention (CAP) Month
---
Important Dates
April 8th, 2022: Wear Blue Day
April 2nd-8th, 2022: Week of the Young Child 
Origin
In 1983, President Ronald Reagan issued a proclamation designating April as National Child Abuse Prevention Month.
Six years later, the color blue began to represent awareness of child abuse and neglect.  In 1989, a grandmother from Virginia tied a blue ribbon on her car.  She did this in memory of her grandson after he suffered fatal consequences of child maltreatment. This simple act alerted her community to the tragedy of child abuse. The color blue now reminds people why it is so crucial to prevent child abuse.
Child Abuse Prevention Month is a time to raise awareness and inspire collective action, so children can lead their best lives.
Pinwheels for Prevention
Prevent Child Abuse America introduced the blue pinwheel as the national symbol for Child Abuse Prevention in 2008. Representing a carefree childhood, the pinwheel reminds us of the responsibility we have to ensure happy, healthy, and safe childhoods for all children in our communities.
Get Involved
"Together, we can prevent child abuse…because childhood lasts a lifetime" – Prevent Child Abuse America
Some simple ways to participate in Child Abuse Prevention Month:
Display pinwheels, especially gardens of blue pinwheels
Draft a letter to your elected officials emphasizing the need to invest in Idaho families and children
Wear blue
Take some time for yourself
Post your support for Child Abuse Prevention month on social media, in a video, or a blog post
Click here  for more creative ways to help raise awareness and promote happy, healthy childhoods.
This Year's Theme
Every year, the Idaho Children's Trust Fund looks forward to the opportunity to spread the important message of awareness for Child Abuse Prevention. To help increase excitement, a new theme is chosen annually. Click here  to learn about this year's theme.
Resources
For urgent support, click here.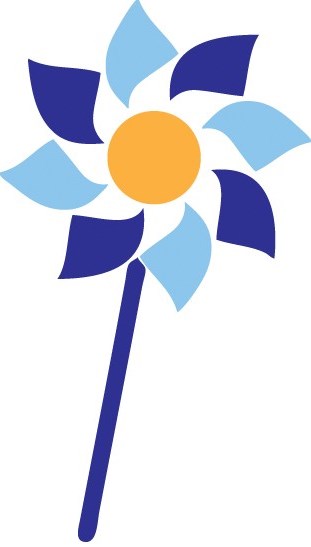 If you would like to donate or volunteer, please contact kim.hemmert@ctf.idaho.gov